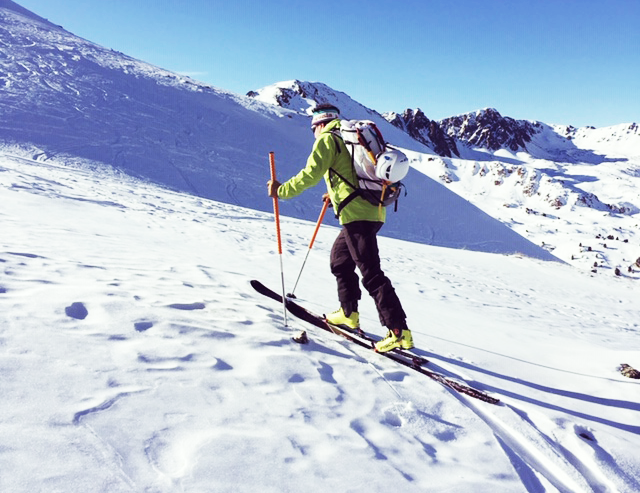 Last winter's Fischer Travers Carbon was rather inappropriately named "Carbon" since only the sole contained any carbon fiber, the shell and cuff being made from Grilamid.
This boot became a benchmark amongst skiers looking for light AT boots for efficient touring. The Travers Carbon had a simple design, a shell with a rather wide fit (quite rare amongst AT boots and another reason for their popularity), and superb cuff rotation of 80° in walk mode. The only downside was the rigidity of the tongue support.
For 2020 Fischer have produced the Travers CC with a carbon fibre cuff. Exactly what we wanted. The new cuff design supplies superb support, still a little on/off like many carbon boots, but with feedback that lets you apply much finer control to the skis.
 
We thought the carbon collar Velcro strap seemed a bit light, but it's reinforced just where it rests against the protruding edge of the collar, which should prevent the risk of cuts / wear. The quality of the carbon in the cuff looks very good, even if we do not see any reinforcing ribs which could help prevent breakages, as Scarpa has added to the Aliens. Time will tell in terms of reliability, but we found no problems to date on this score.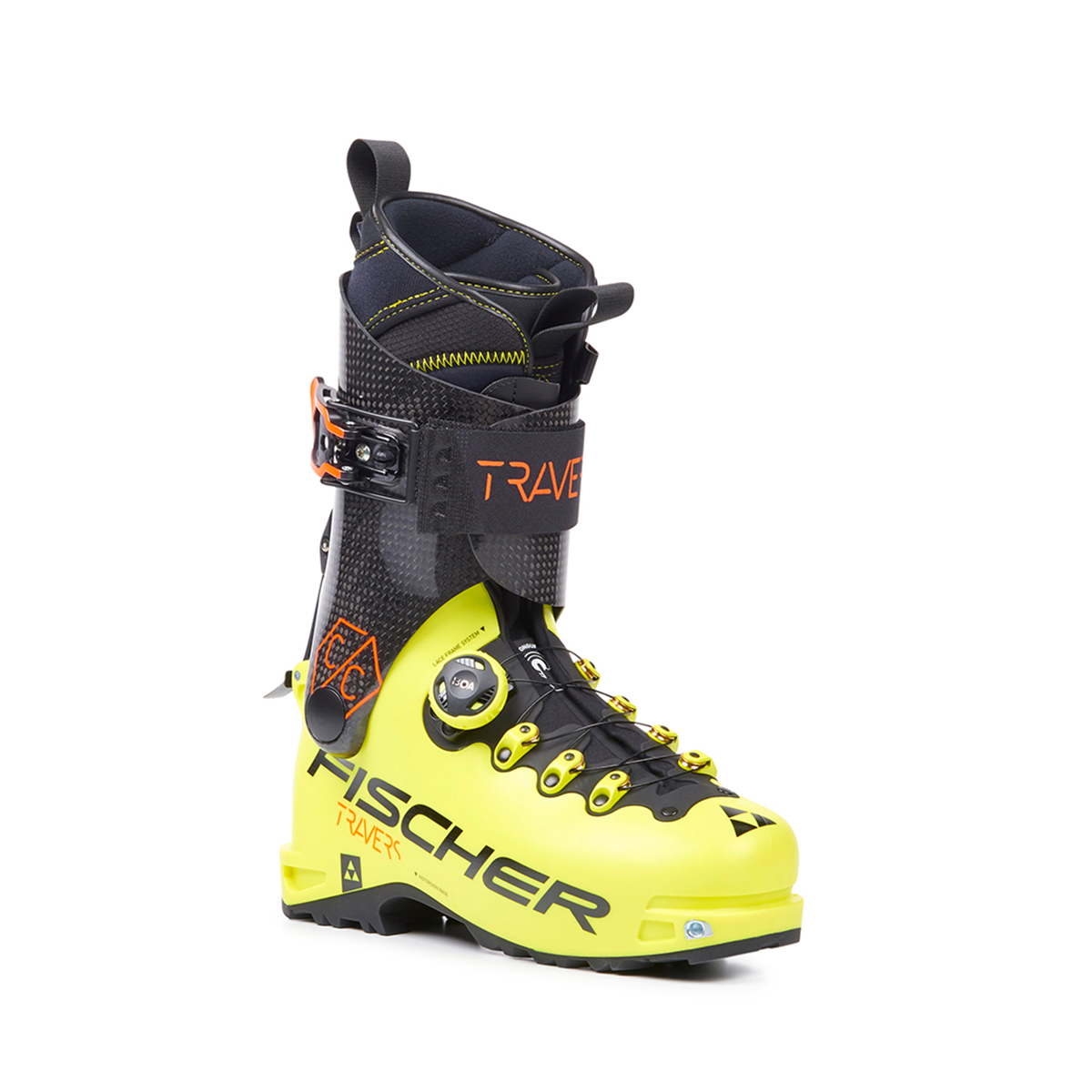 The Fischer Travers CC weighs in under 2 kg a pair yet offers good lateral stiffness and power thanks to the tongue support, so you can use them with much wider skis than normally used with such light boots. Our test was done with a K2 Wayback 106 and the driving was really precise, making a really light set for efficient touring.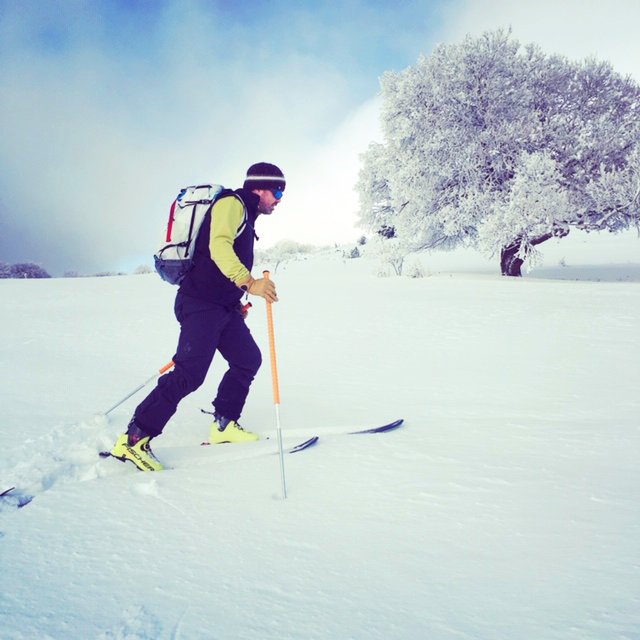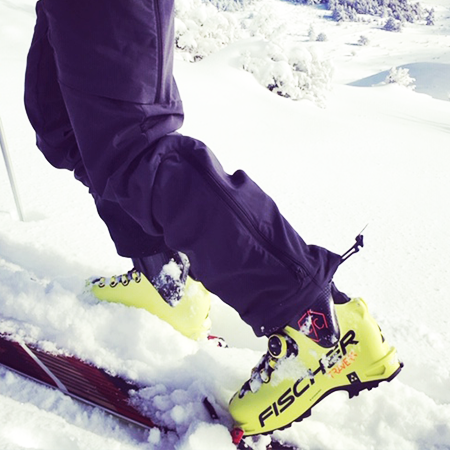 Climbing uphill with the Travers CC is so efficient thanks to the low weight combined with an amazing 80° cuff articulation. Once you are used to such mobility, you don't want to backtrack to using less capable boots,, while when skiing back down the minimal weight is also a huge advantage. The Fischer Travers CC has quickly become a reference for efficient uphill AND downhill and will please touring skiers looking for maximum efficiency in the backcountry.