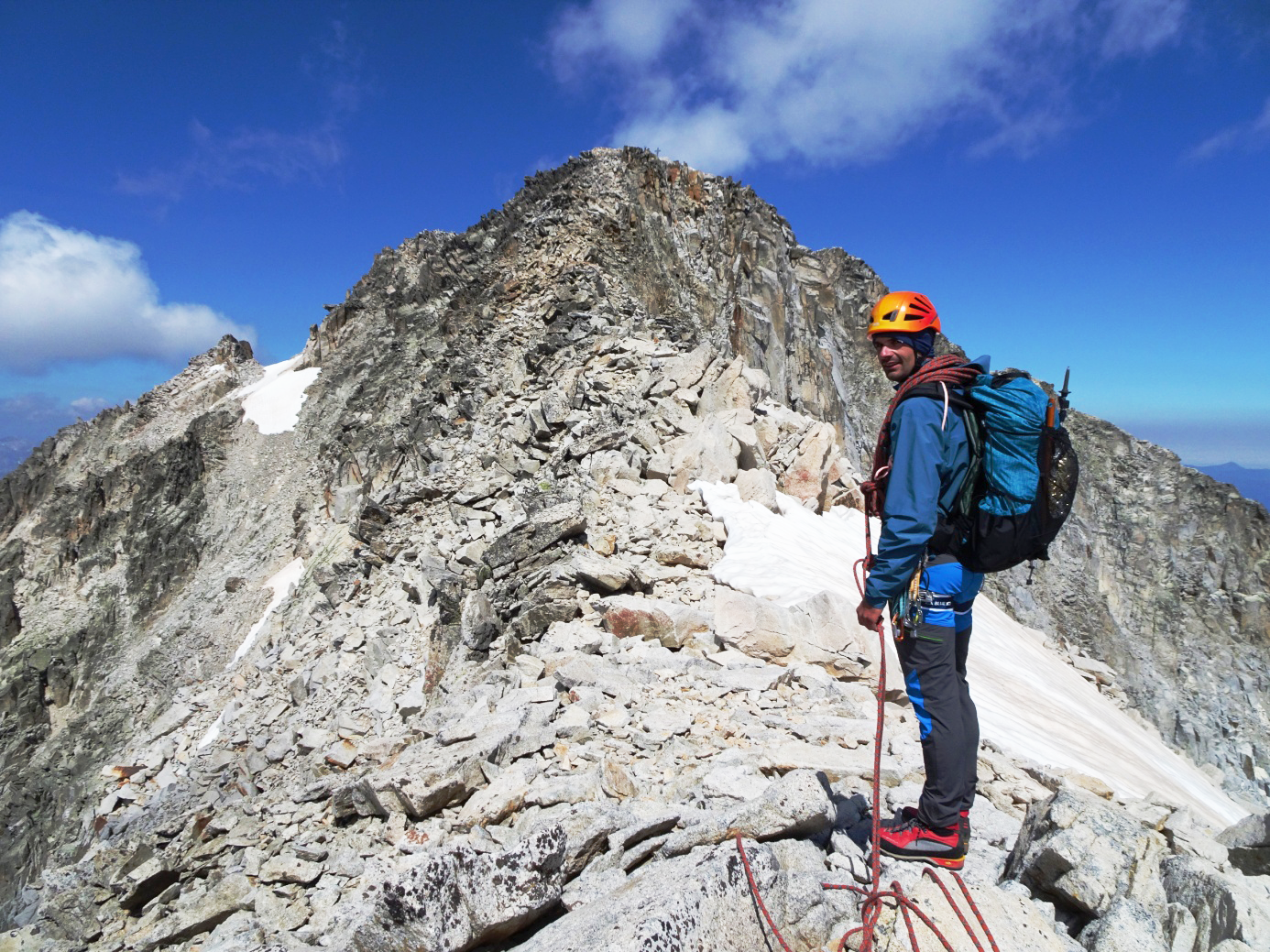 Silvio has been testing the Blue Ice Choucas Pro harness this summer, here is his review:
I'll be honest with you, I really like gear. As soon as there is something new, I observe it, study it, and comment on it with my colleagues at TP.
Sometimes we see that the changes are really minimal, and that while they certainly improve the product, is it really necessary to change our old equipment?
Over the years, rather than amassing a massive amount of gear, I have preferred to choose the most versatile products possible, gear that can be used safely and efficiently in a multitude of conditions. (In addition to saving money, you need less storage space….)
I found that the Blue Ice Choucas Pro harness really fits well into this concept. 
As well as being perfectly suited for ski touring, weighing only 140 g, size M, the Choucas Pro also suitable for alpine climbing. I was able to make sure this weekend on the beautiful Salenques-Tempête ridge to reach Aneto (highest peak in the Pyrenees).
The harness is so light that you hardly feel it, the full strength "magic ring" belay loop allows a fixed tie-up that does not move on the harness. The 4 gear loops are well placed, accessible even with a backpack and allow you to easily carry the equipment needed for mountaineering routes of this kind: small sets of nuts, 5-6 Friends, and 7-8 quickdraws, belayer, carabiners ...
On really long routes like this, with 6-7h approach, 7-8h on the ridge and then a 5h return, every gram counts!
After 7 hours of climbing I could not fault the Choucas Pro at all, it is really well designed. Well done Blue Ice!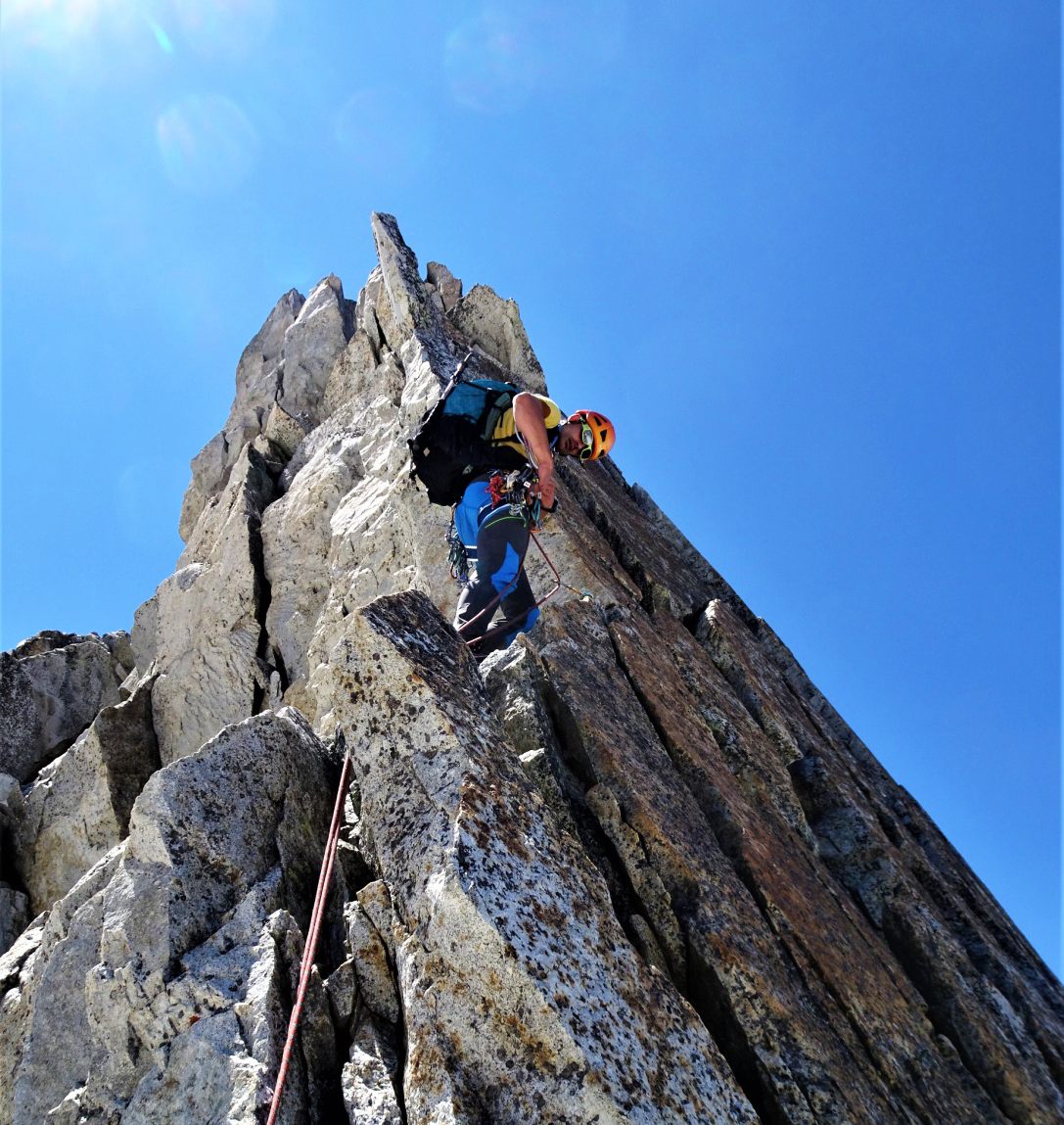 The only little thing to watch out for is the size, they fit relatively big, usually I'm rather L (1m88 - 85kg), but the Choucas Pro in size M fits me like a glove!